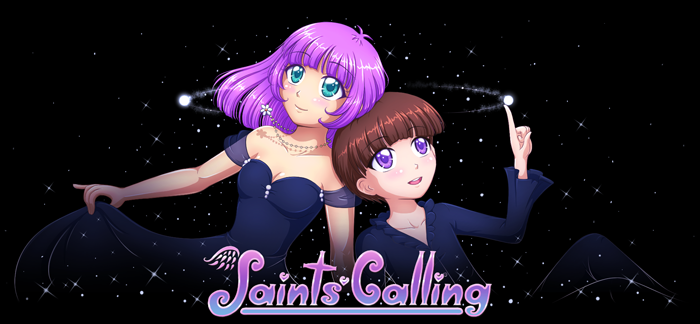 Violet Rain is a troubled girl whose emotions reach dangerous levels as her life and relationships spiral out of control. The only person she can rely on is her best friend, Francis, who offers to help straighten her out by giving her a set of tasks. Little does she know... her dear friend is an alien king from the heavenly planet known as Celesta. How will this affect their friendship?
(Read left-to-right.)



4/10/19 - Aaaand we're live! Welcome to my new Saints' Calling website! I wanted to go with Neocities because I miss the old Geocities aesthetic. If you're an old fan, you'll find pretty much everything I had on my (now defunct) Smackjeeves site, plus more! If you're a new visitor, hello!!! Thanks for visiting :D hope you enjoy my comic. Let me know if there are any site errors and I'll get to them ASAP.




© GuineaPiggy 2003-2019. All Rights Reserved